In fact, the vast majority of YouTube videos tend to have only a handful of views. This is why as a YouTuber, you need to figure out Ways to Promote Your YouTube Channel.
[ 7 Free ] Ways to Promote Your YouTube Channel Subscribers and Views
With the advancement in technology, it is easier than never creating high quality videos using smartphones and uploading them quickly to YouTube.
However, with over 300 hours of video being uploaded to YouTube every single minute, you are not guaranteed that someone is going to watch them.
There is nothing painful like creating high quality videos, uploading them, but afterwards not seeing results.
So how can I grow my channel and enjoy the high traffic that seems to be only reserved for those big brands?
In this article, we will discuss the 7 free ways to promote your YouTube channel in 2019.
1. Use Facebook Groups to grow Your YouTube Channel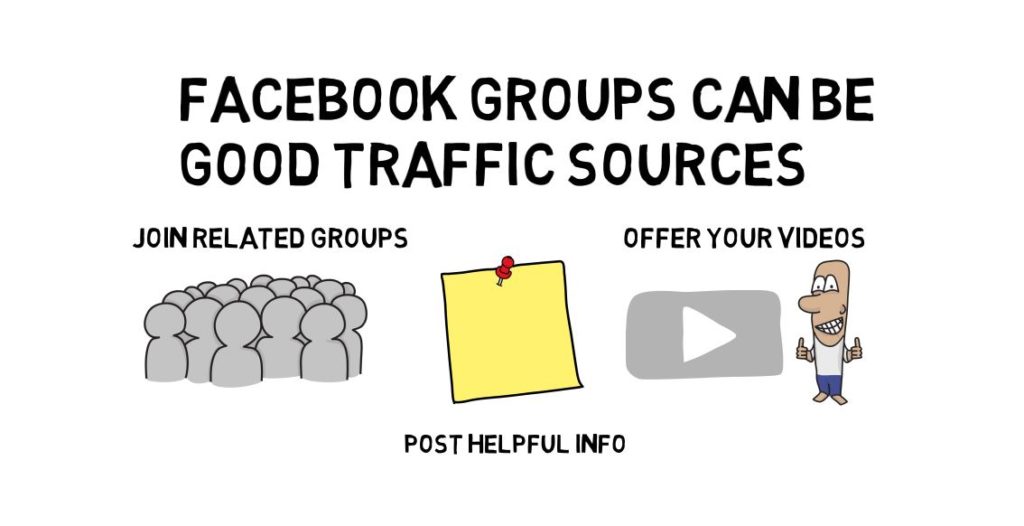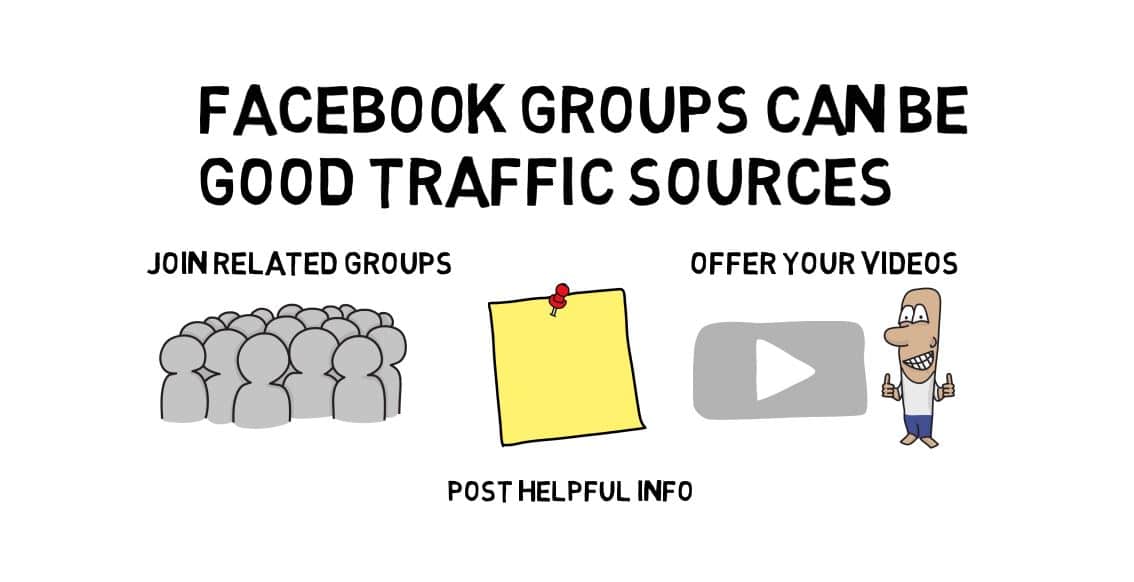 As of now, Facebook has over 2 billion active international registered users who visit the website at least daily for not less than 30 minutes. 32 percent of these users socialize with their favorite brands as a routine.
Since YouTube comes second with about 1.5 billion users, combining the two can help you generate very good traffic.
But how will you promote your YouTube channel on this platform effectively?
One of the most productive Ways to promote your YouTube channel through Facebook is joining those groups your audience participates in and sharing your videos.
Another less known way is re-purposing a good number of your videos and posting them as native videos on Facebook.
2. Promote Your YouTube Channel Using Twitter Hashtags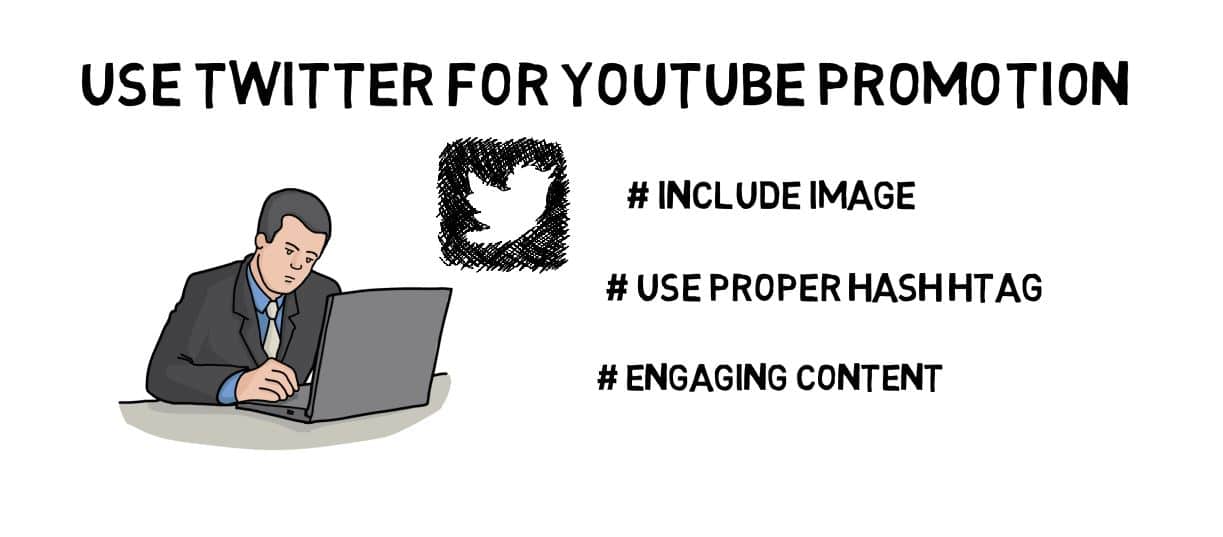 With more than 336 million international monthly active users, it is arguable that Twitter is one of the most-used social media platforms. This makes it be among the top Ways to Promote Your YouTube Channel.
One of the best things about promoting your YouTube channel in Twitter is that it not hard finding subscribers that might be curious to watch your videos when you use hashtags.
In addition to that, it will also help you easily reach out and connect with other content creators.
When you are in the beginning, starting to follow as many relevant people as possible is the best way of gaining some traction.
After that, share their content and also be active in commenting on their posts.
3. Post Your YouTube Videos On Reddit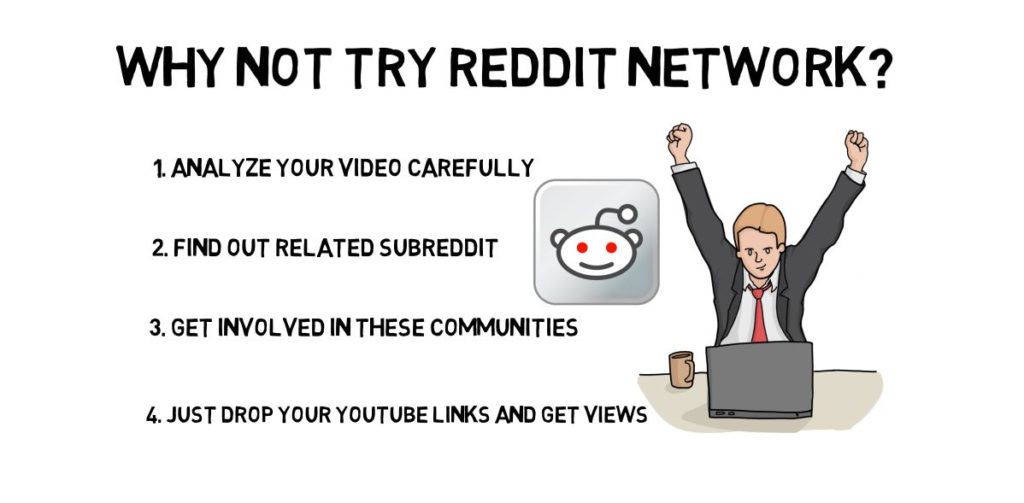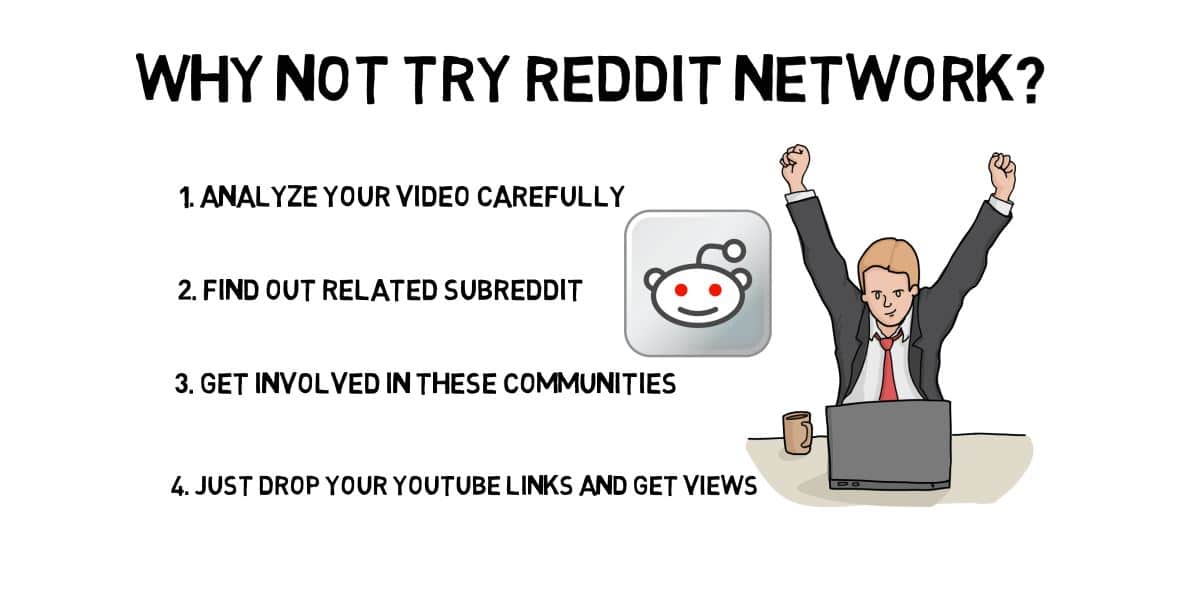 Reddit.com is another platform that has experienced a large number of subscribers over the past few years.
This makes it not less of a tool for those looking for traffic to their YouTube channels. However, you need to have some patient in order to master it.
Reddit hosts a large variety of sub-reddits and forums that are devoted to specific TV shows, music, artists, games, and many more.
All you have to do is find relevant sub-reddits to post your YouTube videos on and participate in these communities to be successful with it.
4. Tumblr for YouTube Channel marketing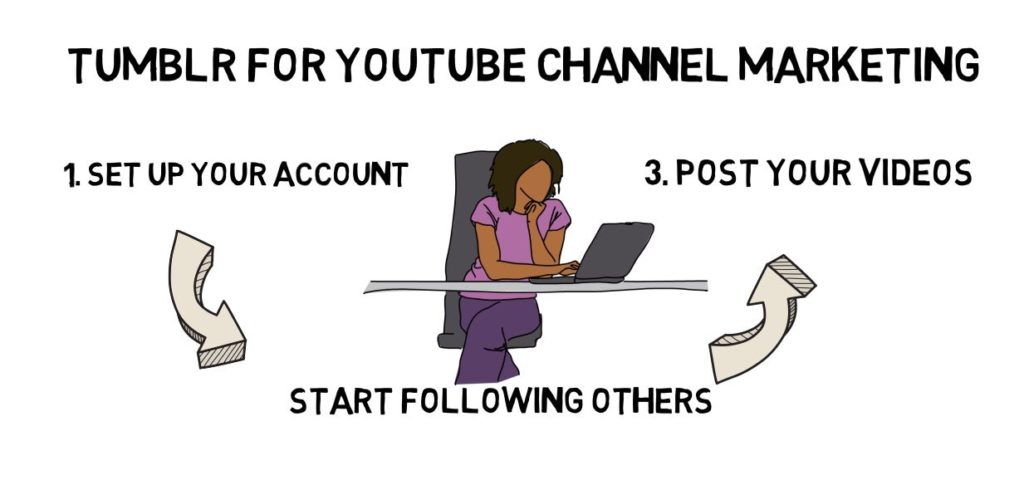 While Tumblr is up to now one of the most underrated social networks, it has a large user base that makes it among the best ways to promote your YouTube channel.
The website offers users with a tagging system that Vloggers can use alongside posting their YouTube videos and ensure that they get in front of the right audience.
Thanks to it's re-blogging feature, videos spread on the platform are typically viral.
5. Use Family and Friends To Promote Your Channel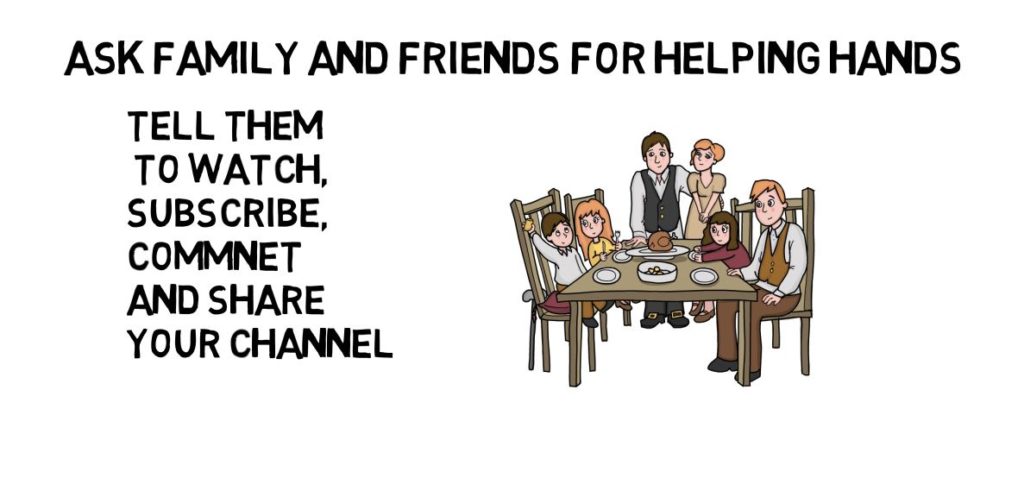 Friends and family are great among the best free ways to promote YouTube videos.
In this digital era, most of your family members, friends, and colleagues definitely spend most of their time online.
This makes it a good idea also using them to promote your YouTube channel.
To do this, share your YouTube videos with them via social media or whatever platform they are in and encourage them to watch, like, and share them with their other friends
6. Build an Email List for Your YouTube Channel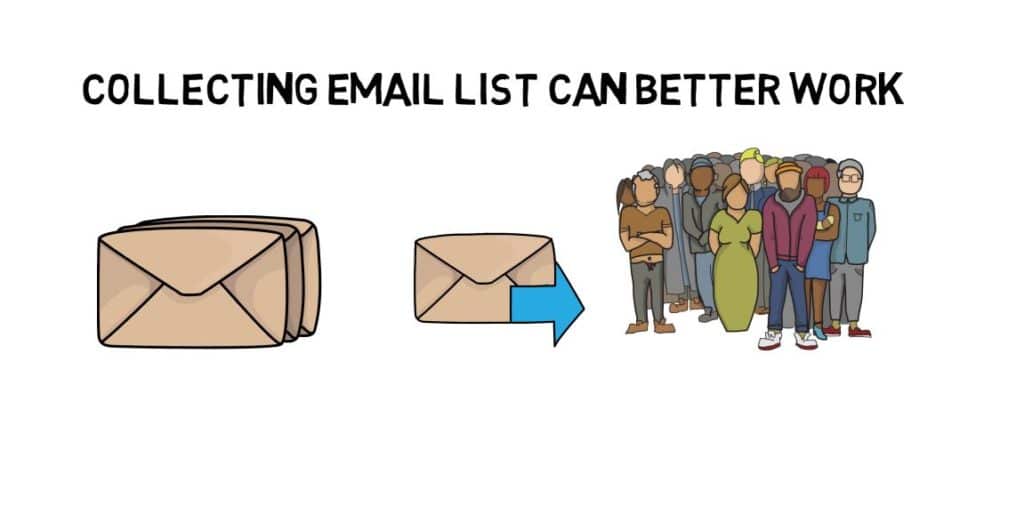 Email marketing is just as effective for promoting video content as it is for any other content.
After publishing new high quality videos, it is important to make sure that your audience knows you have posted new content.
This is where Email Marketing comes in. As a YouTube creator, you can use it to reach your loyal fans right through their inboxes.
If you already have an existing email subscriber list, you should not hesitate from letting them know about your YouTube channel.
To get new leads, have some great video content created and advertise it in multiple places on your channel and request for an email address for anyone to download it.
7. Post short YouTube Videos on Instagram, Snapchat, and Vine
If your YouTube video has any short but memorable parts, posting them on the short-video platforms is also among the best ways to promote your YouTube channel.
When you do this, your video will probably get noticed there and they will want to watch the full video.
Just ensure that you add something that will triggers curiosity in your viewers. For example, you can tell them at the end of the snippet to check your bio for the link to your YouTube channel where they will find the whole video.
Keep in Mind Before Finding the Ways to Promote Your YouTube Channel
Learning how to promote your YouTube channel is a sure way to make your YouTube channel more popular.
It all starts by creating very high quality videos and optimizing them to make all of them accessible to Search Engines as well as people who might want to watch it.
After that, you can now embark on promoting your YouTube channel using as many online platforms as possible.
However, remember to focus more on those methods that work best for your audience.
However, if you are one of those Vloggers that use your YouTube channel to promote your business, product, or services, there is a more powerful YouTube paid promotion tool that you can use.
This is Vidorange , a leading video marketing website that is driving video discovery.
Hiring Experts from Vidorange will help you market your YouTube videos and generate the maximum possible revenue. In addition to that, you will be provided with marketing solutions that will result in even more success with your YouTube channel.