Without verifying, we prefer advice doing anything new. It also happens regarding video promotion sites. Often we read out articles or follow tutorials without verifying the source of information provided. This badly affects our video targeting while realizing it too late. One simple mistake can cost our video having no views or marked as useless content. This article is to make you realize that, How Worst Cheap YouTube Promotion Services can turn you into a loss.

Fake Services can convert your video into trash
Human nature is to consider the best service at the lowest cost. But we never think of the loss it can cause us.
Growing YouTubers prefer lowest paid services to get more traffic in short period. They never realize that taking such steps can turn their video into a trash for viewers. You need to learn to find out Legit Video Promotion Sites.
Cheap paid services often result fast but in organic views. They either use automated source or propping unusual methods to generate traffic.
That traffic is like eyewash. It does not even last for 24 hours due to YouTube algorithm monitoring.
It provokes real viewers to differentiate your content and foils their interest on you. Moreover, it violates the TOS of YouTube which may result termination of your YouTube account.

Fraud Video promotion Sites can ban your YouTube channel for good
Numbers of subscriber defines how good your content is. If it is full of fraud then it will be good for nothing to you. It can hold the execution of your desired ROI.
Fraud subscriber can be your competitor's shield. Violation of terms like data exposure or abusing information may lead by trickery.
It's hard to identify the exact loss it carries as it can be all in all.
To the best punishment, your channel can be terminated or banned. To the least it may led you to be identified as skepticism.

How to spot the Service you are paying is fraud or not?
Standard assures the quality. Same goes when you are paying for video promotion sites. Foremost verify the certification of the provider.
Definitely pricing of the providers is important in terms of standards. The price should be neutral instead of more or less.
Followed by, their promotional strategy should be justified. Likely, understanding the traffic source will help you justify the service.
What customized option will be implied is also a matter of concerns for assuring quality views.
Last but not least is to focus on the delivery speeds that the provider is offering to you. Retention rate helps to reach to organic viewers.
Emphasis more on the retention rate of the provider. High retention rate may also drive your expected subscription.
If any video promotion site incompetent to ensure the factors mentioned above are surely trying to fraud you.

Paid Services are on high priority for Marketers
Video promotion is a lengthy process. That's why most of the marketers prefer paid video promotion site to get their job done.
On the other hand, a number of unsubstantial businesses are targeting this marketer to make money.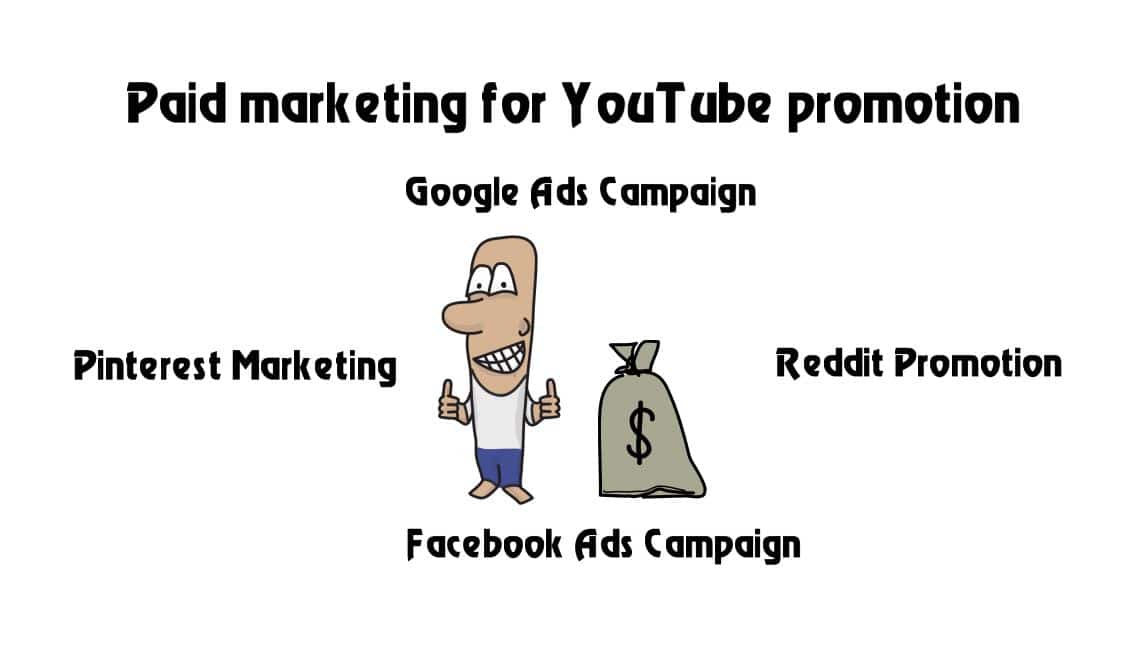 So before seeking any video promotion site make sure that it's trustworthy. You may hear successful youtubers saying that they don't prefer paid service but actually they do.
Google Ads is the best platform to generate organic traffic to your channel. It has dynamic options to ensure you high ROI.
It works closely with keyword selection, targeting audience, targeting location and good strategic planning for your video.
Facebook campaign provides traffic even better for YouTube video. You can create interactive video ads using ad campaign.
Its way of interaction is capable of peaking up ROI, organic traffic, ranking and so on.

Apart from this, Vidorange, a certified popular paid video promotion site offering video promotion at reasonable rate.
We are working for years with a good success rate for their clients. We promote videos efficiently on different platforms like Ads, Facebook, Instagram, Twitter and more.
We have a good reputation of generating organic views, well-merged planning for ROI, and increasing traffic growth for channels. Vidorange's other best quality is our communication with clients and provides them real-time result oriented data.
This has already created a bridge of trust between our existing clients. Our turnaround time comforting with any situation added value for both VIDORANGE and clients.


Mimeograph content can mischief your YouTube Channel
Often people hire a third party to create the video for them. It may mislead viewers about your service if the content that is delivered is reprinted.
Copied content can put your youtube channel against youtube's TOS. This is why you should verify the content of third party before publishing.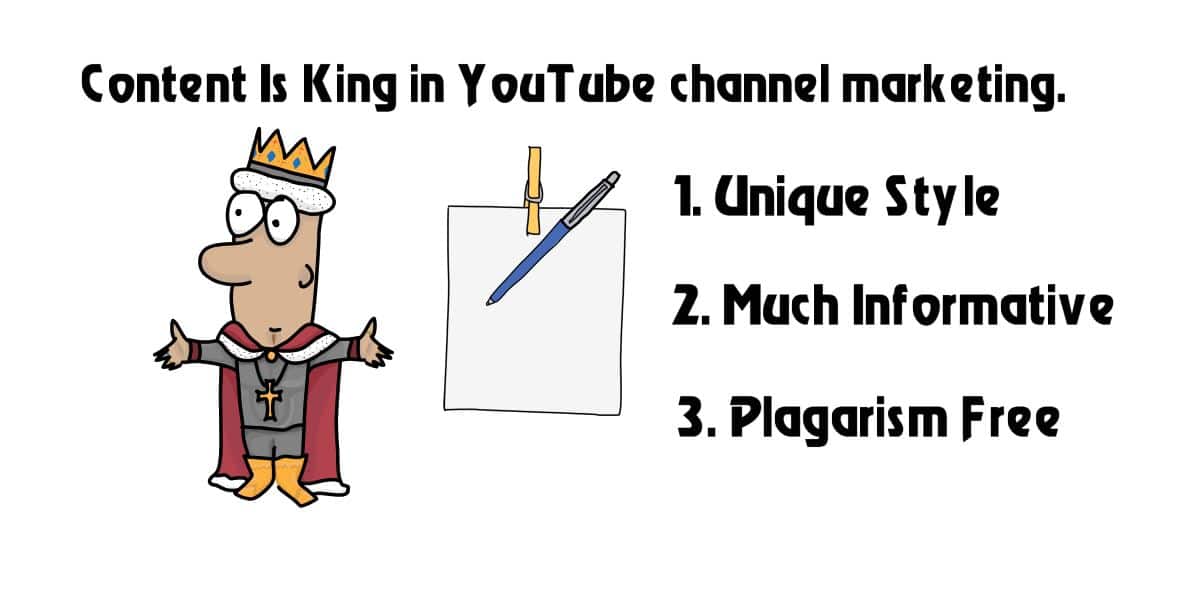 Alternatively it may result your channel banned for violating rules. Repetition of same content creates confusion among the viewers regarding the authenticity of your content. This demoralizes viewers from following up your Channel.

Inorganic Subscriber results low YouTube Watch-time
Watchtime is very essential for YouTube channel. It helps you drive your channel to the top. It is one of the monitoring methods for YouTube authority to identify real subscriber.
Organic subscribers lead to great watchtime for video. A fraud service gets downstream here as they generate automated inorganic views or subscribers.
Fake traffic wouldn't be able to hold the pulse of viewers as it's not real. In results, YouTube will spot your channel as fake and can suspend your account. Watchtime is also responsible for your video ranking.
Best Ways to paddle up YouTube Watch-time

If you are facing trouble of getting high watch-time rate for your channel, it is better to hire experts.
If all your resources are failed to generate expected watch-time then you can try out some of the quick techniques as followed:-

Interesting Contents is a good trick to hold the pulse of viewers towards your content.

Make contents highly informative so that it can enrich readers mind instead of making them bored.
Create a linear playlist for your channel's video. It will be easier for users to reach other videos of you and increase your watch-time rate.

Try to use some catchy pick up line as title and use the best thumbnail to make your video watched.
Try annotation by putting related useful links on your video for more watch-time rate.

End Screen can be another way of increasing watch-time.
Videos under 5 minutes have lower watch-time ratio than videos less than 2 minutes. So it betters to publish short length video but full of valuable info.
Obviously YouTube give greater priority to on video length for ranking. But don't extent your video just making them extent for time.
This will make understand your visitors you don't wasting your visitors time.

Channel's popularity can be crashed by down Comments

Comments are something that helps to grow viewer's interest towards your video. Real people love to share their opinion through comments. Often we look for our answers through comments.
New viewers always verify the comment section first before engaging with the content. Automated traffic or fake subscriber can't make it through. This put bad remarks on your channel.
As result it will decrease the growth of your channel, put impacts on viewers and rate you low watch-time along with ranking.
Sometimes offensive comments can cause termination or suspension of your video. Fraud subscribers often do that.

Smart tricks to increase comments dramatically

Commenting on anything is something personal but yet sometimes tricks may twist our mind to comment. Here are few smart ways that can help you getting more comments:-

Throw some interesting questions to the viewers in the end of your video. So that they feel leaving a comment in the particular section.

Put useful link in the comment section to push viewers have a look on it. If it serves well then definitely they are going to reply back.
Put descriptive details of your video in the comment section. So viewers better go through your comments and leave a reply.
Try hosting different contest for getting more comments. This help helps engaging traffic through comments.
Agorapulse is a dynamic feature used for monitoring YouTube comments. Be updated with it to increase comments.
Get your video out of trolls. Bad trolls may led to the disruption of your channel and make people lose interest to comment.

Throughout the article it might be clear to you that, we should be aware of the services we are paying for.
We should avoid getting inorganic views or engagement by means of anything. A strategic monitoring can helps us escape of YouTube TOS.
We have to verify the service before buying or paying for our channels. Fraud service may impulse your mind in terms of time, number of viewers, or sum of money, but in the end it does the opposite.